RESIDENTIAL PATROL SERVICE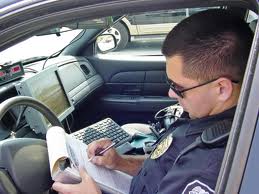 Sloan's Security Service, is a true pioneer in residential security and one of the best in the business. Serving residential communities for the past 5 years, our patrol concepts and high-quaility standards have proven to be a viable protection source for your family. No longer is residential patrol considered a luxury, but a necessity. Concentrated security reduces crime in your neighorhood.
RESIDENTIAL SERVICES INCLUDE THE FOLLOWING:
24-Hour Patrol Service
Random Patrol Checks
Emergency Response Service
Alarm Response Service
Babysitter Checks
Vacation Checks
Mail and Newspaper Pick-Ups
Sloan's Security Service, officers are uniformed and armed to provide the maximum protection for your family and your property. Our residential service is an effective deterrent against crime that is well-recognized and appreciated by hundreds of florida residents. Our highly visible patrol vehicles are equipped with cellular communications to ensure quality service.
Our officers will visit your property numerous times throughout the day to deter and/or detect security problems before they affect your family. quick response to your alarm system discourages criminals and gives you peace of mind in the event of an emergency.
We are a family-owned business with lifelong ties to the Gainesville area, which means that your security is more then just a job to us. We are truly concerned for the safety of our friends and neighbors.
WE URGE YOU TO INVEST IN YOUR FAMILY!
ALARM/EMERGENCY RESPONSE SERVICE
In the event your alarm system is triggered, quick response by an experienced professionally trained security officer is critical. Sloan's Security Service provides exclusive 24-hour-a-day 365-day-a-year alarm response service. our reliable uniformed officers will respond promptly to your alarm and thoroughly investigate its cause. Should we verify a real emergency, we will immediately contact the appropriate authorities-Police, Sheriff, Fire or Ambulance-and advise the client of the situation.