Executive Private Security Company | Gainesville, Jacksonville, FL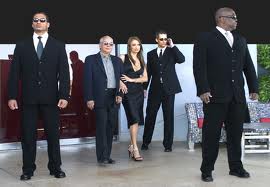 The Executive Protection Division provides immediate response to threats against private individuals, corporations, and any individual that needs protection. Sloan Security Service offers close proximity protection on a wide basis.
Looking for an experienced close protection security team. Our security specialists can handle clients from CEO's , Celebrities, and Executive protection for client's in the United States and abroad. Licensed, Bonded, and Insured Security Specialists of the State of Florida.
Among some of this Division's responsibilities are:
Close Protection Service (plain clothes)
Uniformed Protection Service (military style uniforms)
Armed Escort Service
Residential Protection Details
Corporate Protection Details
Sloan's Security Service offers its Client's several options to choose from. Call for details.