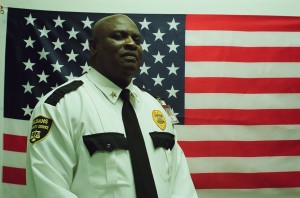 EMPLOYMENT REQUIREMENTS
All Sloan Security Service Employees Must Have the Following:
High School Diploma or Equivalent
5 Years Verifiable Employment History
A Minimum Age of 18
U.S. Citizenship or a Valid Green Card
Clear Criminal Record (Background Check will be Conducted)
Drug-Free (Drug Testing May be Required)
Reliable Transportation
Valid Drivers' License and Good Driving History (MVR Check Required)
Valid Class "D" Security Officer License
Valid Class "G" Statewide Firearm License or Be Able to Obtain One
Be willing to submit to CLVA (Computer Layered Voice Analysis)
Be willing to submit to MMPI (Minnesota Multiphasic Personality Inventory)
If you become an officer for Sloan Security Service, you will not just have a job; you will have an opportunity. Sloan Security Service has dozens of officers in the field. There is always room for good officers to join us and room for those good officers to advance.
As a Sloan Security Officer you will be licensed by the State of Florida but your training will go beyond the state requirements. You will also have passed a background check through the State of Florida and a drug test if required. Sloan Security Service prides itself on being a drug-free workplace.
Most important, when you are assigned to a post, you will be more than prepared to serve the client you will protect. We offer an opportunity to work in an exciting, ever-changing environment, where no two days will ever be the same. You will deal with people and situations on a one-to-one basis. And, when your shift is completed, you will have the satisfaction of knowing your training paid off by allowing you to serve your clients well.
We at Sloan's Security Service pride ourselves on our ability to help you become a licensed Security Officer with the State of Florida we have teamed up with Springleaf Financial Services to make this possible. You can go to the link below, Springleaf Lending is a leading provider of consumer credit. Go to the secured website to get your career started.
Springleaf Financial Services